Cauliflower wings make an amazing appetizer or snack. Or even a great side with a nice green salad!
Cauliflower wings are:
Vegan!
Baked and not fried.
The perfect comfort food!
Very easy to make gluten-free.
Super easy to make.
Ingredients:
1 Head of cauliflower
Regular all-purpose flour or chickpea flour
Unsweetened plant-based milk (almond or soy)
Garlic powder
Paprika powder
Panko breadcrumbs (omit for a gluten-free version)
Salt and pepper
Olive oil
Frank's Red Hot Buffalo Wings sauce
Vegan mayonnaise
Dried dill and parsley
Instructions:
STEP 1: Carefully cut the cauliflower into bite-sized florets.
STEP 2: In a large bowl, combine the all-purpose flour, the plant-based milk, the water, the garlic power, the paprika powder, the salt, and the black pepper. Stir until well combined.
STEP 3: Dip the florets into the batter, so they're completely coated.
STEP 4: Roll them in the panko breadcrumbs. Omit this step for a gluten-free version. However, they're way crispier with the panko breadcrumb coating.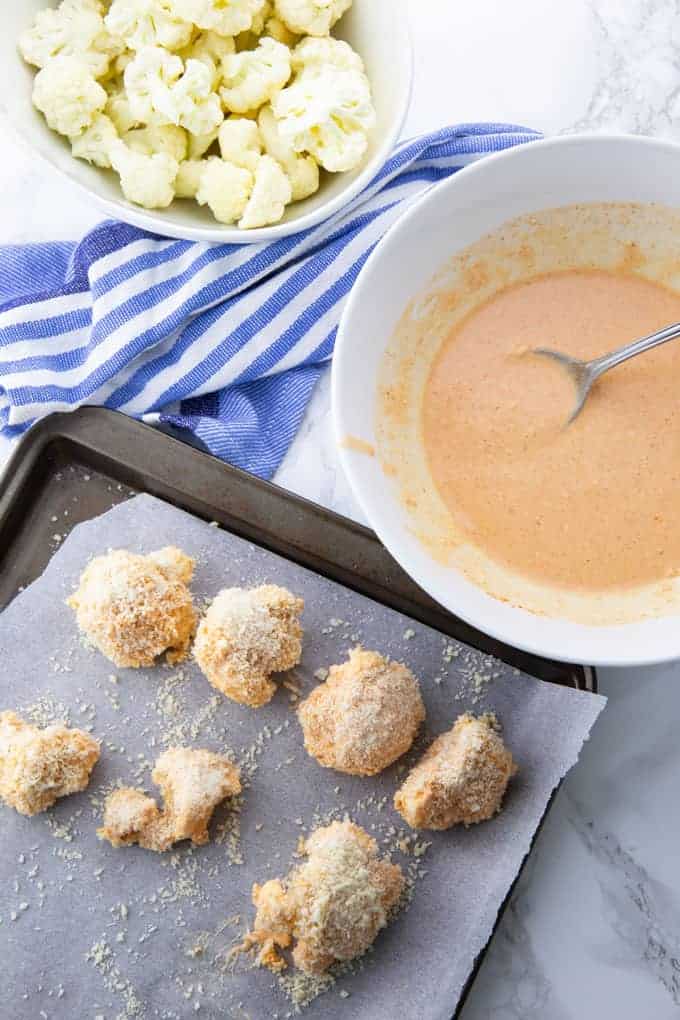 STEP 5: Line a baking sheet with parchment paper and lay the cauliflower florets on the baking sheet. Don't put them on top of each other. Bake for 25 minutes at 350 °F.
STEP 6: Combine Frank's Red Hot Buffalo Wings sauce with a tablespoon of olive oil and pour it over the baked cauliflower wings. Evenly coat them from all sides by stirring them a few times.
STEP 7: Put the coated buffalo wings back on a baking sheet lined with parchment paper. Bake again for 20 minutes at 350 °F.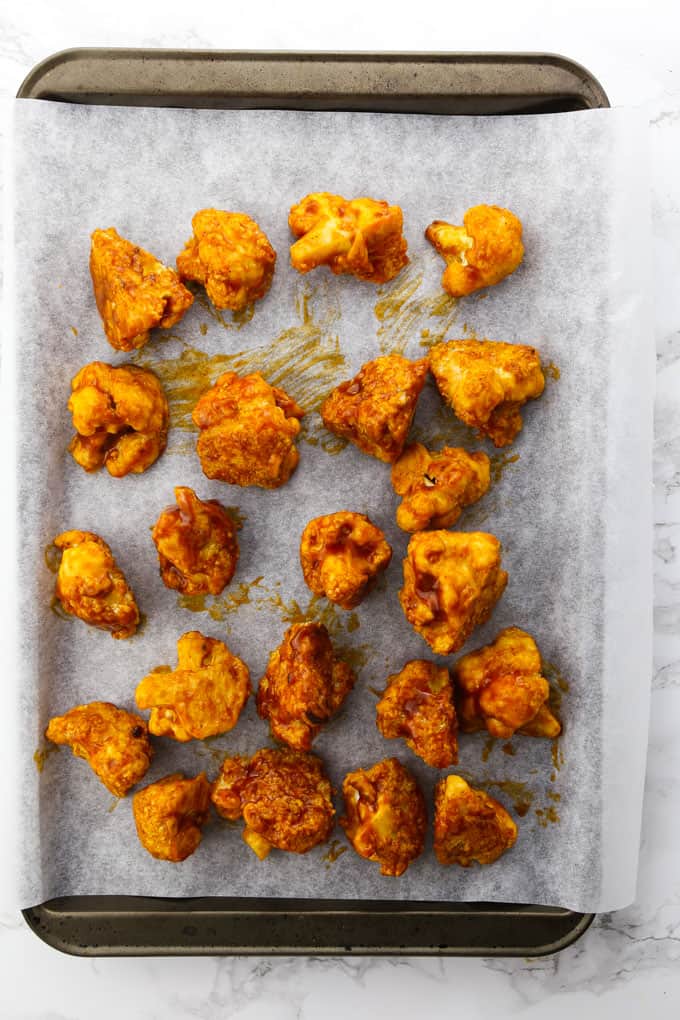 STEP 8: For the vegan ranch dip, combine the vegan mayonnaise with dried dill and parsley and stir until well combined. Serve the freshly baked vegan cauliflower wings with the vegan ranch and enjoy! Also sprinkle some chopped green onions and freshly chopped parsley on top if you want.